Slet Pilsen
NUR IN ENGLISH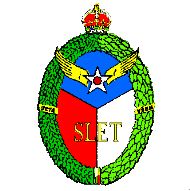 Slet Pilsen
The group was established in 1980s by a few friends, which included two brothers from Pilsen – Jaromir and Martin Kohout. Their main interests were aviation events in the Czech Republic during WWII, especially in the western and northern Bohemia region. Slet Pilsen is a member of the 8th Air Force Historical Society, 339th FG Assn, 398th BG Assn and as founder of the Museum, they are also a member of 100th BG Foundation.

Jaromir Kohout, Pilsen
Martin Kohout, Pilsen
Jaromír Kveton, Tlucna
Frederic Swauger, USA, 78th FG
Ron Hayne, Cheltenham, UK
Radek Kučera, Cheb
Kamil Vlk,
Ondra Šlais

Jaromir Kohout is the head of the Slet Pilsen and also the Assistant director of the Museum. In this photo, which was taken in the elementary school of Sgt. J.C. Kluttz in Kovarska during the ceremonial opening of the Museum, he is talking to Mrs. Audrey Herres, the wife of the downed pilot of the 100th BG on Sept. 11th, 1944.

The second of the two Kohout brothers is Martin.
In his favorite location – on the bottom of a crater, searching the crash site, up to his knees in mud. Research and documentation of the air war can also look like this…
Martin is also successful sportsman and coach in sport-pistol shooting.

Frederic Swauger "Flying Sam", a pilot of P-51D and member of 78th Fighter Group.
He was shot down near Marinebad, Czech Republic in April 1945. This photo was taken during the ceremonial opening of the Museum on Sept 13th, 1997.


Contact:
Jaromír Kohout
Těšínská 3
312 00 Plzeň